Loving Hearts Home Care proudly participated in the 2013  Senior Fair at the Tom Ridge Center this past August. Representatives were excited to meet many community members that were interested in the various services that Loving Hearts Home Care has to offer.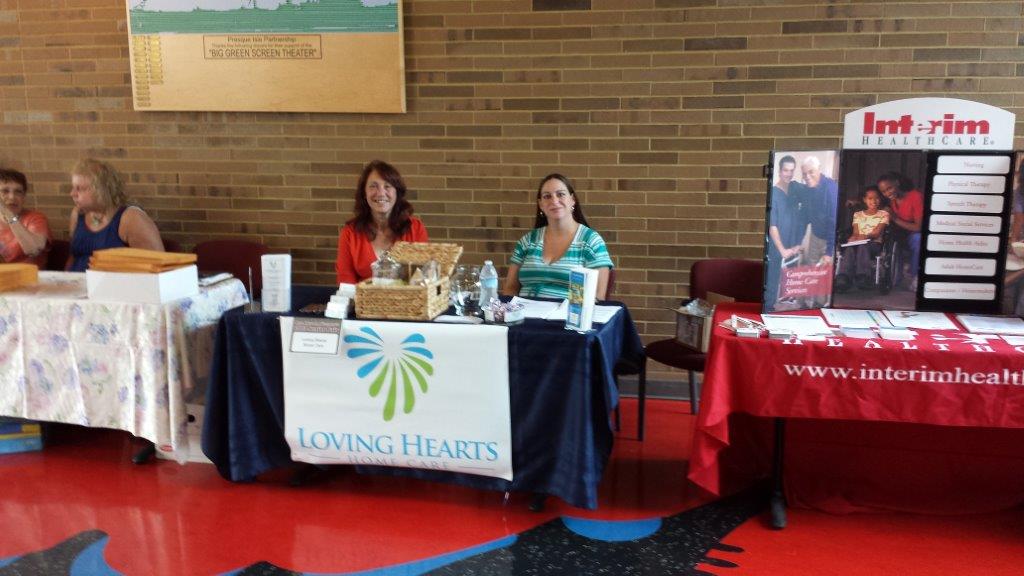 Informational packets and Gift Basket
Ms. Shari Wolff one of the Intake  Coordinators at Loving Hearts Home Care handed out informational packets on health topics such as Dementia and COPD ( chronic obstructive pulmonary disease). Staff held a free give away for  a beautiful  gift basket filled with fragrant designer soaps, bath salts, sponges and other small items.
Loving Hearts Home Care takes pride in  supporting the Erie, Crawford, Warren and Mercer Counties in any local events. We are available round the clock to care for your needs.
Loving Hearts Home Care – Erie PA 16506 – 814-836-1147
[facebook_ilike]