Staff
Staff of Loving Hearts Home Care
Loving Hearts Home Care is a licensed home care provider in the State of Pennsylvania. We employ Registered Nurse (RN's), Certified  Nurses Aides (CNA's), Home Health Aides (HHA's) and companion staff. We carry liability and workers compensation on all of our employees.
Staff that are employed as Home Health Aides have completed the necessary coursework and testing to be considered HHA's. Due to the ever changing regulations our caregivers complete yearly in-service training on a variety of topics as needed.
Client Specific Training
In almost every client situation there is an underlying diagnosis that is the reason for the care being provided. Client specific training is  a process where our caregivers are given specialized training that goes into much more detail than is otherwise typically needed. For example properly caring for a person with a traumatic brain injury can require a very detailed understanding of expected behavior problems and how to de-escalate situations.
Bi-Lingual Staffing
Bi-Lingual Staffing- through our relationship with the International Institute of Erie we are able to coordinate efforts with a job placement coach to hire, train and meet the staffing needs of non-English speaking clients.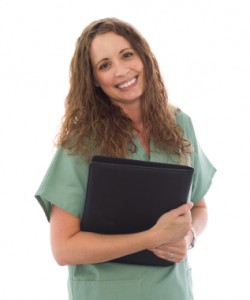 Employment Records
Current copies of important employee records are maintained.
Valid Drivers License
Current Vehicle Registration
Up to date Motor Vehicle Insurance
Pre-employment Requirements
First Aid
CPR
PPD (Purified Protein Derivate) which is a skin test that is used to test for tuberculosis
Background checks
Prospective employees that have resided in the State of Pennsylvania undergo a criminal background check. All state background checks are conducted through the Pennsylvania State Police portal known as PATCH.
A prospective employee that has resided outside of Pennsylvania within the last year will undergo a criminal history check through the Federal Bureau of Investigation.
Loving Hearts Home Care is a Equal Employment Opportunity Employer   
No person on the ground of race, color, national origin, sex, age, religion, or disability shall be excluded from employment, participation in, be denied service, or be subject to discrimination under any program or service provided by Loving Hearts Home Care, Inc.  Reasonable accommodation will be provided for handicapped employees whenever possible.
To file a complaint or for further information contact the PA Human Relations Commission Office at 301 Chesnut St. Suite 300 Harrisburg PA 717-787-4410 or 717-787-4087 (TTY)
To file a complaint of discrimination contact the Office of Equal Employment Opportunity Commission 1-800-669-4000