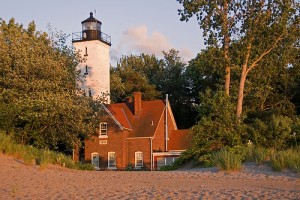 17 Erie Summer Events 2014
Grab your pens and calenders! There are a lot of events coming up this summer. Whether your looking for arts and entertainment,  indoor/outdoor amusement be sure to check the list to find something to treat your self and your family to this summer. Loving Hearts Home Care staff  are available to provide transportation, assistance, etc. should you or a family member need help to stay social and enjoy community events. We have trained staff that allow our company to provide services for people with many different types of needs, from seniors to persons with traumatic brain injury and many others.
 Rib Festival- May 28th, 29th, 30, 31st
Block Party- June 5th with the  Erie SeaWolves, June 12th at Sullivans, June 19th at U Pick 6 Tap House, June 26th at the Plymouth, July 3rd TBA
North East Firemen's Cherry Festival- July 16th, 17th, 18th, 19th
Roar on the Shore- July 16th, 17th, 18th, 19th
Celebrate Erie– August 14th, 15th, 16th, 17th
Discover Presque Isle– July 25th, 26th 27th
Beer on the Bay– July 26th
Lake City Carnival- June 12th, 13th, 14th
8 Great Tuesdays- July 8th All Stars, July 15th Tommy Steele, July 22nd Eric Lindell and Co., July 29th Here Come The Mummies, August 5th The Gathering Field, August 12th One World Tribe, August 19th The Groove, August 25th Rick Magee and the Roadhouse Rockers and Jakes Blues
Dan Rice Days- July 31st, August 1st & 2nd
Polish Fest- August 22nd, 23rd, 24th
Italian Festival- August 8th-10th
Albion Fair- September 9th -13th
Erie County Fair– August 25th -30th
German Fest- August 30th & 31st
Irish Fest- September 19th – 21st
Waterford Fair- September 1st-5th
Memories are waiting to be made at these Erie Summer Events! Make the most of your summer seeing that we all went through a pretty rough Erie Winter.
[facebook_ilike]
photo credit: J. Stephen Conn via photopin