Home Care Sharon PA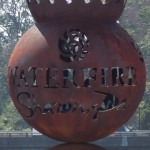 Looking for compassionate, reliable and affordable in home care for you or a family member in Sharon, PA? Loving Hearts Home Care provides care that ranges from services such as caring for a senior who is transitioning back to home from a hospital stay to assisting a person with a traumatic brain injury in completing daily living activities. We are licensed to provide care under many wavier services.
Have questions on how to start? It's not as difficult as you may think. Here are a few commonly asked questions and answers.
Q. What is the first step in finding home care?
A. Call 1-877-652-8048 or fill out the contact form on the right side of this page. One of our Intake Coordinators will set up a free, no obligation assessment in your home at your convenience.
Q. What can I expect during the service needs assessment?
A. Our Registered Nurse or Intake Coordinator will discuss all the specific needs for the client as well as any doctor prescribed care plans.
Q. How can the home care staff or home health aid assist with a seniors individualized care plan?
A.  For example if a particular seniors' care plan includes range of motion exercises the staff will make sure that the exercises are done safely and with the proper form. A staff person can also help to motivate a senior to complete each exercise.
WaterFire, Sharon PA
Sharon, PA is home to a multi sensory art event that attracts many visitors. Located in the Shenango Valley,  WaterFire is full of interactive art experiences, music, food, fire performers on and around the river.